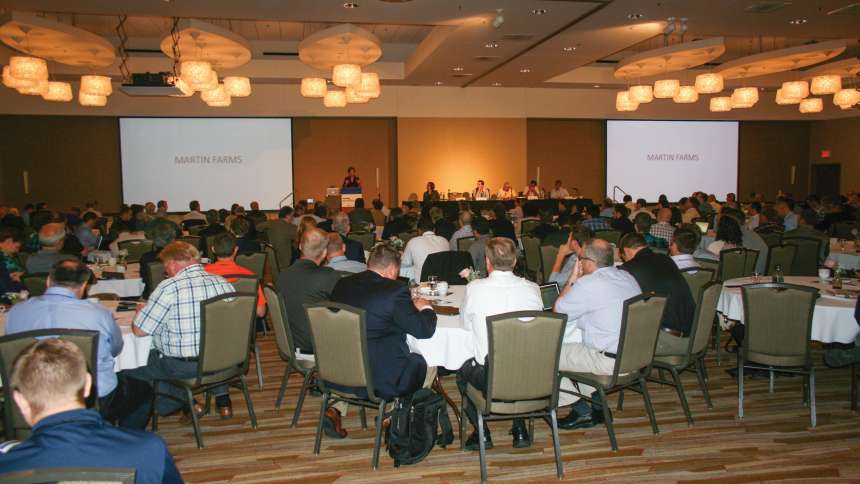 Farmers hear it every day. Old line ag companies and new startups are clamoring for attention. The options are endless, and growers are searching for answers. What's working now? What promising systems are emerging? What are the likely pathways to success?
Attendees got answers to these questions and more at the second PrecisionAg Innovation Series session, "Agriculture And Data: Finding What Works" January 26, 2016 at the Marriott St. Louis Airport in St. Louis, MO.
The January event followed a successful PrecisionAg Innovation Series event in August 2015 in Champaign, IL, which focused on understanding the myriad data platforms, applications, and offerings available in the marketplace. More than 500 stakeholders inside and outside of agriculture combined attended the two events.
"In our post-event survey, attendees expressed their desire to hear more from growers and consultants about the opportunities and challenges being faced 'on the ground' for collecting and managing data, as well as implementing data strategies," said Paul Schrimpf, Executive Editor of PrecisionAg magazine and the Agribusiness Group at Meister Media Worldwide. "The speakers and panelists featured at our last event delved deep into these issues and painted a picture of what's working, and what needs to happen for future growth to occur."
Session time also was devoted to demonstrating existing and potential data value beyond efficiency and productivity, including sustainability, regulatory compliance, and upstream relationships with food processors.
Co-moderating the event with Schrimpf was Lisa Prassack, innovation expert and data strategy consultant at Prassack Advisors, Boulder, CO.